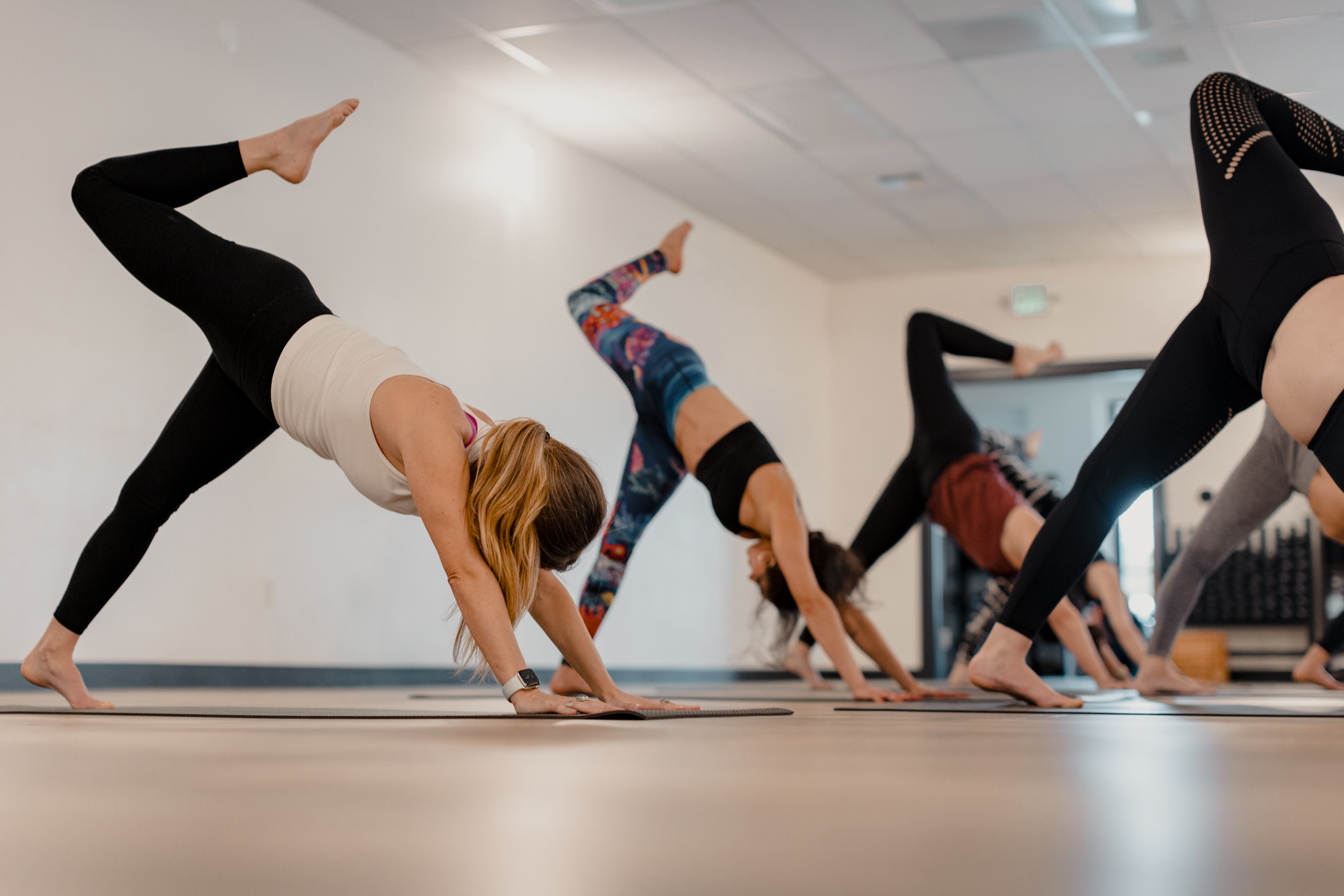 Safety and Social Distancing
If you are sick or have been exposed to someone that is sick, please stay home. We look forward to seeing you again when you are feeling better.
Doors will open 15 minutes prior to class time to ensure the proper amount of time to clean and sanitize between every class.
We must continue to practice safe social distancing by staying 6 feet apart between all students and staff.
Masks are currently optional, effective 3/11/22.
Sculpt weights will be sanitized after each class.
We have provided hand sanitizer stations and encourage their use before and after classes.
Classes and Schedules
Classes can be booked in advance.
As classes are smaller, so are the amount of classes we can offer at this time.
As memberships are re-activated, the more classes we will be able to add back in. Safely re-opening is our top priority.
Contactless Registration
We recommend that you pre-register for class in order to guarantee yourself a spot. Classes can be booked up until 15 minutes of start time.
Enrollment in a class may be cancelled 30 minutes prior to the start of class with no penalty, anytime after will be subject to a late cancel fee of $10. if you 'no-show' for a class, you will be charged a fee of $25.
Personal Items
It is recommended that you bring your own yoga mat, yoga and sweat towels, and a pre-filled water bottle, however we are now offering these items to purchase or rent. Blocks, straps, blankets, and bolsters are now available. These items will also be available for purchase.
Locker rooms are OPEN. Showers will reopen 3/14/22.
Please leave any items not needed for class in a cubby or your car. Thank you.