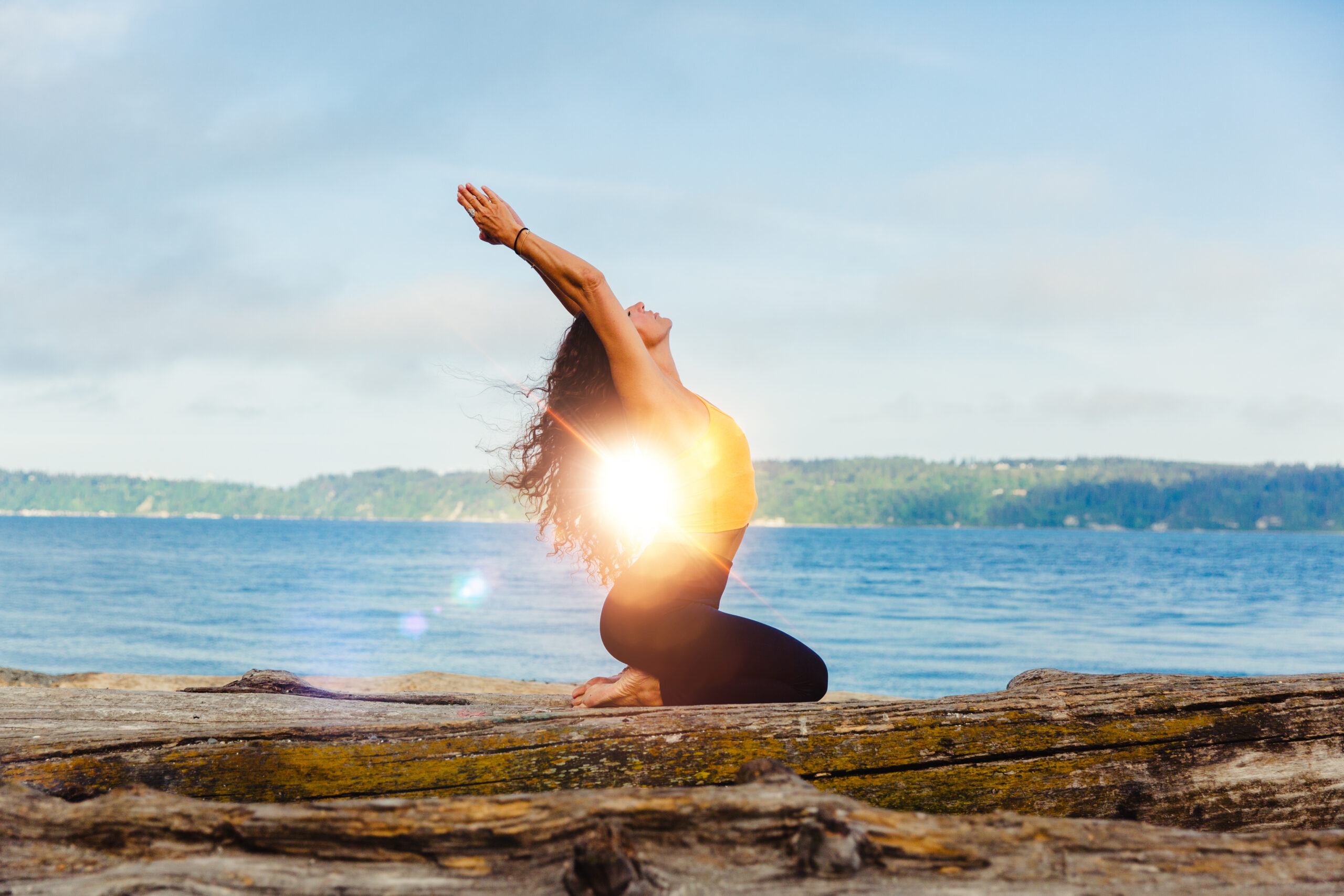 ABOUT US
Bent Yoga is a hot yoga studio that strives to help clients live a happier, healthier, and more peaceful life. We specialize in providing yoga classes suitable for all bodies, abilities, ages, and budgets. Studio offerings include hot and warm Hatha, Sculpt, Vinyasa , Power-Yin, and Barre classes. (Class temperatures vary from 85 – 105 degrees.) Our vision is all about helping our students heal by exposing them to the holistic benefits of yoga practice that allows strengthening ones' mind, body, and spirit.
 So we invite YOU, to please join us. Come and thrive.
"Yoga is the journey of the self, through the self, to the self." -The Bhagavad Gita
See you on your mat.
For quick access to Buy, Book, and Cancel classes download the MINDBODY app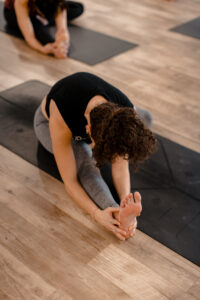 hatha yoga
Hatha is a practice of balance. It incorporates pranayama (breath) and meditation to help support oxygen flow to the body as well as improve focus and flexibility. In this class you will hold a series of postures, some for a few seconds, others up to one minute, while focusing on your mind, body, and breath connection. Hatha is a great addition to every yoga practice. Relax, refresh, reconnect.
*We have hot and warm versions of this class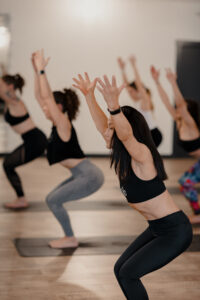 power/vinyasa yoga
Vinyasa is a style of yoga characterized by stringing postures together so that you move from one to another, seamlessly, using breath. Commonly referred to as "flow" yoga, Vinyasa classes offer a variety of postures and no two classes are ever alike.
Our Power Vinyasa classes offer poses which are moved through more quickly. Power yoga tends toward strength building and flexibility, and is more body focused while vinyasa flow is more breath focused. Power is a great choice for intermediate yogis looking to build strength and be challenged by high-energy flows. The focus on Ujjayi breath linked with continuous movement keeps the mind and body present on the mat.
*We have Hot and Warm versions of these classes available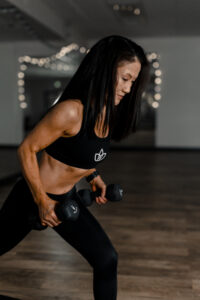 yoga sculpt
Sculpt is what happens when muscle meets yoga. Boost your metabolism and build lean muscle mass while moving to instructor ques, this high energy class is designed to keep you motivated throughout your entire workout. Combining classic yoga sequencing and free weights, makes for a cardio blast with strength training attached.
*This is a warm class.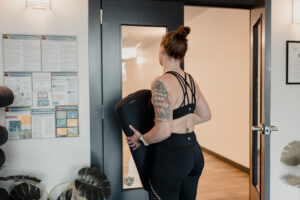 yin yoga
Yin yoga targets the deep, dense, connective tissues of the hips, pelvis, and lower spine, and the web of the fascia that runs throughout the entire body. Most restorative postures are floor based, and each asana (pose) is held anywhere from 3 to 5 minutes. This class is challenging, mentally and physically, and is great for beginners and seasoned yogis.
*This is a warm class.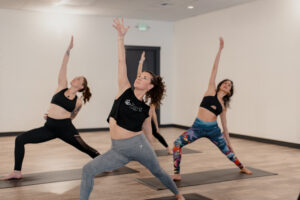 power-yin fusion
There are two basic types of yoga, Yin and Yang. Yang Yoga works our muscles, while Yin Yoga works our ligaments, joints, and bones. This class fuses both elements together, seamlessly. The first half of class is focused on the Yang, the latter half brings you down to the floor for the Yin, stretching through the fascia and connective tissues. With this class a little bit of work, brings a lot of reward!
*This is a warm class.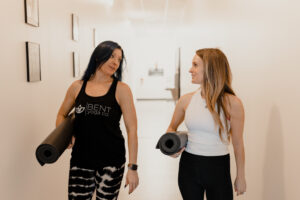 teacher training
Select dates only. Please see Instructor tab/ Teacher Training for our latest offering.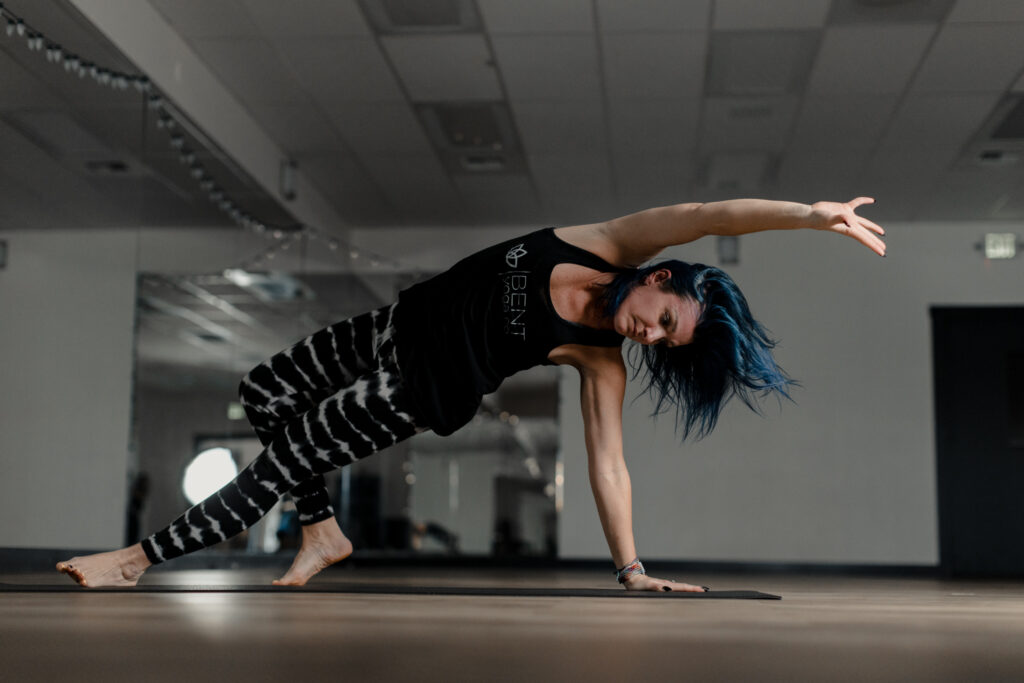 New Student Special! 2 weeks for $49 UNLIMITED. 
Returning Student Special: 2 weeks for $69 (6 months since last attended. Contact studio to purchase.)
Single/Drop in:  $25
One month UNLIMITED:  $150
3 month UNLIMITED: $400
5 class pass:  $110
10 class pass:  $195
BEST DEAL:  Annual UNLIMITED membership: $1399
EFFECTIVE 1/1/23: Enrollment in a class may be cancelled 30 minutes prior to the start of class with no penalty, anytime after will be subject to a late cancel fee of $10.
If you 'no-show' for a class, you will be charged a fee of $25. 
All purchases are final and non-transferrable.
One hold for up to one month can be placed on each unlimited purchase when given advanced notice via email.
**Class packages expire 6 months from the date of purchase; membership is not required for purchase. To discuss reactivation or extension options, please contact us.
15% off regularly priced packages for military, college students, and seniors.
**does not apply to the new student special. I.D. required.
ONLINE GIFT CARDS: A gift card for every occasion at any amount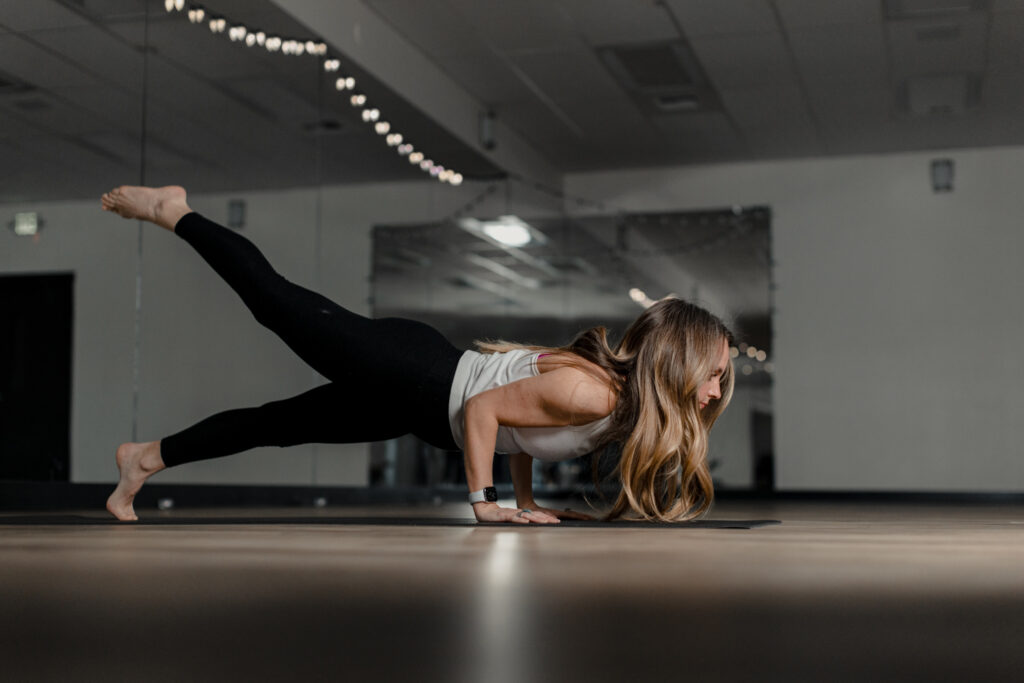 kindness. support. inclusivity.
*COME HYDRATED  This is the first rule of fight club. (I borrowed that.) I just threw an asterisk in there because, well, it's that important. Probably not the kind of hydrated that has you slamming down a big gulp sized water on your way in the door, it's just going to slosh around in your belly, causing discomfort. Instead, I mean the eight, 8 oz. glasses of water that folks have been preaching about since the dawn of time, the day before. This will heavily influence your practice one way or the other, and I want you to LOVE it. So, hey, bottoms up!
Which leads me to…
SWEAT  Yep, you heard it here, we are gonna sweat. A lot. All of us. Don't be bashful or shy, its cool, its a thing. Practicing yoga in a heated room increases your pulse rate, and gives your metabolism a kickstart, causing you to burn, burn, burn those calories. Not to mention, the DETOX. Sweating out all of those impurities, afterwards you're going to glow. So shine on, sisters and brothers! Yoga is about much more than that, of course. Every posture is designed to impact each part of the body and organs differently. Making you the best you, inside and out.
EAT SOMETHING LIGHT   Maybe a banana and a cup of coffee, a meal replacement bar, a smoothie. Just enough to create energy but not a big heavy meal which can weigh you down.
WHAT TO BRING?   You are going to need a yoga mat, a yoga towel (you could easily use a towel from home), and water. You might find that you'd like an additional small towel for sweat, its your preference. If you do not have one or all of these things, do not despair, we have all items for rent or purchase in the lobby.
Please note: Doors will lock at class start time to protect our students and their belongings. Late entry is not permitted due to the nature of the experience.
Come for the workout. Stay for the clarity. Find your connection.
Lets get BENT.
Be the first to hear about promotions, events, & specials!