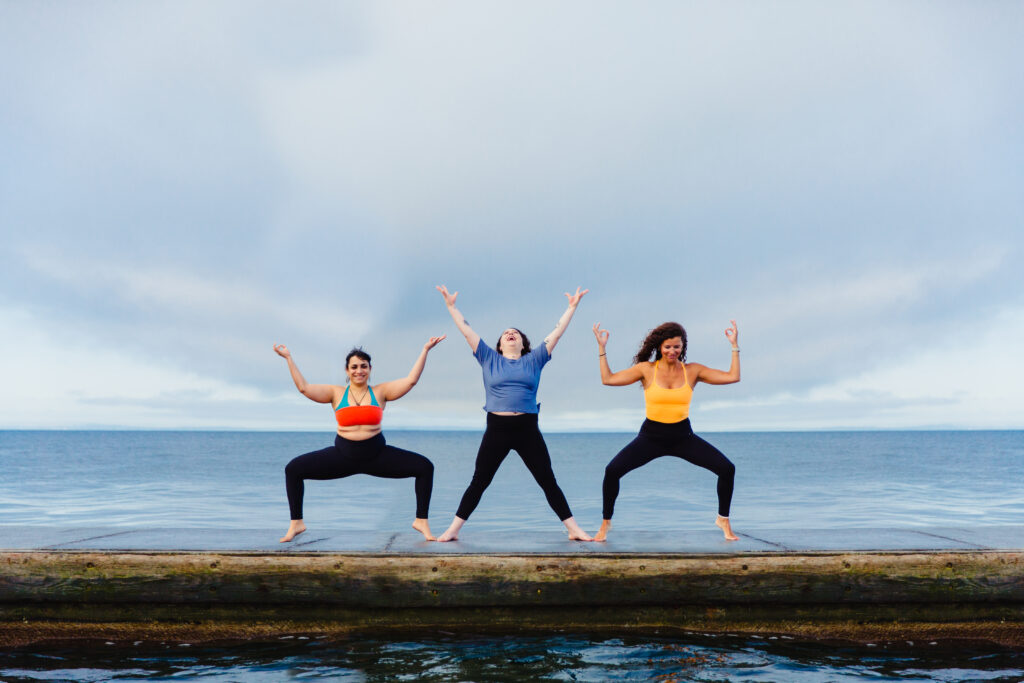 I was so excited when I found out that Bent Yoga was opening in Everett.  It feels like I waited forever for a yoga studio close to my home.  I started going to Bent right when Shelley opened and I'm not exaggerating when I say that yoga has changed my life.  When I started practicing I was twenty pounds heavier and full of built up stress and angst.  Seeing the changes in my body, my endurance, and my capacity in the poses has been empowering both physically and emotionally.  There are some days when my only true moment of mental peace is within the four corners of my mat.  It's a gift sometimes just to have an hour when my mind and my body are in full agreement.
In addition to the health benefits I have gained from yoga, I can't emphasize enough how much joy and growth I have experienced knowing the teachers and other students at Bent.  Early on in the life of the studio, sometimes I would attend a class as the only student and wind up one on one with the teachers. I have been so lucky to have individual sessions with Kami, Shelley, and Monica, which all significantly boosted my practice.  I was intimidated to start Vinyasa, so Kami tailored what was supposed to be a Hatha class into a Vinyasa lesson.  I then was able to attend my first Vinyasa not feeling quite so lost.  Shelley taught me how to do crow and side crow during one of the impromptu individual sessions.  Learning crow after beginning yoga basically from scratch was incredibly powerful and confidence building.
My favorite Bent story is about my first headstand.  I'm terrified of headstands because I feel like I'm going to break my neck.  In Monica's Vinyasa class she had us all attempt headstands.  Because Monica is so accepting and amazing, I was able to admit that my anxiety was holding me back.  She calmed me down, walked me through the pose, and another student I didn't even know held my legs until I was able to balance by myself.  The whole class cheered.  I think my headstand experience represents my yoga story at Bent.  Sometimes yoga can be intimidating but because of the support of the teachers and other students I am able to reach a place beyond my own expectations.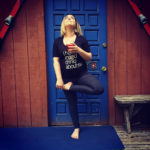 I first heard about BENT Yoga Co. through my cousin, she asked me if I was interested in going to a new yoga studio's opening weekend for free classes. I was COMPLETELY hesitant at first, knowing I had tried yoga a few years ago and did not enjoy the experience at all. With a little push, I decided why not it's just for fun right? I attended their first Hatha class led by Sarah and left feeling better than I thought I would, and I actually wanted to go back! So, I attended their second Hatha class the following day and guess what? I literally did something I didn't expect to do – I signed up for unlimited classes believing this just might be the journey I need, and it felt unbelievably right!
Back tracking, I have always tried new work out routines and stuck with it until I got bored and found myself exhausted from the mental battles of work out or eat an entire pizza while watching Keeping up with the Kardashians. I have done everything from home work outs, joined gyms, and even did CrossFit for 6 months. What did they all have in common? I hated it, literally dreaded working out and forcing myself to do my body good for a certain amount of time. Of course, I felt great afterwards, but the mental battle to get up and go work out killed me. I got to a point where I really didn't appreciate myself and ultimately lived on the phrase "Next week you will start your work outs".
Now here's where things really turn around. When I joined BENT Yoga Co. my life changed, and I am not exaggerating when I say this. Yoga has completely changed my views on health physically and mentally. When I first started yoga, I was at my heaviest weight I had been in my entire life and quite frankly I was going through health issues and something needed to change. After 5 months of yoga and attending multiple classes a week, my body changed in ways I didn't expect. I became more flexible, I was able to hold myself in poses for longer amounts of time, I felt confident in who I was seeing in the mirrors, and most importantly I felt proud of myself and who I was becoming. Yoga has become an enjoyable outlet, and I never once have dreaded going to a class.
This journey is nothing without the support of all of the awesome teachers at BENT Yoga Co! So, naturally I have to give a shout out BECAUSE YOU GUYS ROCK and I wouldn't be where I am without all of you! Shelley – You are unbelievably inspiring, you have helped me grow and given me the drive to continue this journey as a student and hopefully one day as a teacher! Sarah – Your personality and energy is contagious. Thank you for introducing me to toe stands! Monica – You are the queen, seriously all I wanted in life was to go upside down and you got me there! Emily – I love seeing you join in a yoga class and then teach! Your yoga practice is very inspiring! Kami – I am forever thankful for the tips on a shoulder rinse, I never start a class without a strap! Chuck – I now embrace chairs, chaturangas, and being challenged! Mandy – Just love you and your energy! I always love all the variations you have to offer in your classes! Brett – Girl, you worked me to the core and I loved everything about it!! You are a literal bundle of sunshine! Ayla – I cannot wait to try your BUTI class, your energy is infectious!